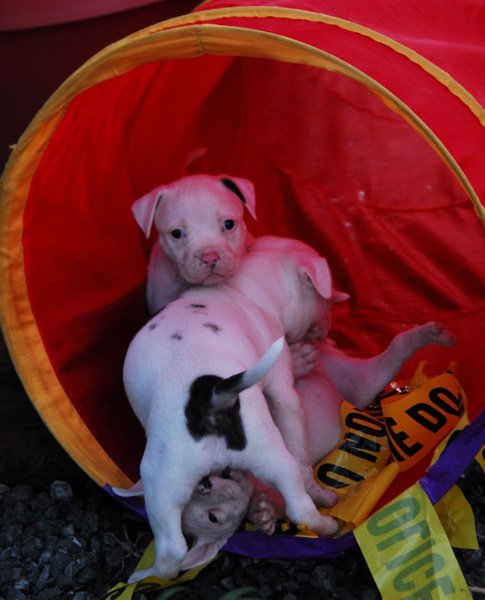 OFA Good, Elbows Normal, NCL clear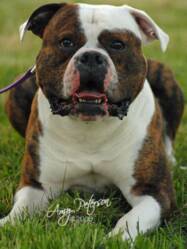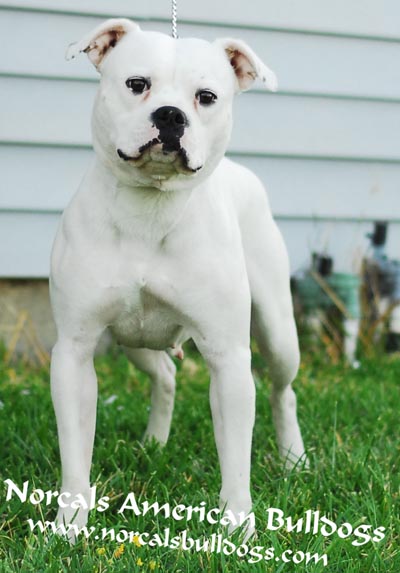 Puppies will be here early July 2011

If you are interested in this litter please send us an email; include any relevant information about yourself, your family, and what you are looking for in a dog in terms of temperament.  If you have questions feel free to give us a call at 707-451-0103.

This is is highly anticipated litter between two very versatile working parents.  We will be giving priority to working homes and homes that are interested in UKC dog events.  Riley is a dog out of one of our breedings but he is not owned by us.  He is a very tough dog with extreme drive and nice conformation.  He is a little bullier than what we normally use but we think he will be a nice addition to our breeding program.  The puppies from Sugar's first year are doing very well.  Three of them are currently training in sport work (Schutzhund, Ring) and two of them have been shown and have points towards their Championships.  This will be Sugar's last litter.  This litter should be high drive, strong willed, with large bone  great muscle tone and nice bulldog heads.  As usual top picks will be reserved for working or sport homes. 

Highly socialized puppies, imprinted for sport work including beginning obedience. Potty training starts at three weeks old and puppies are well socialized with children, dogs and other animals. Expecting versatile puppies for a variety of dog sports and conformation.  Sire produced the #2 and #6 UKC American bulldog in conformation for 2009.  Dam is titled in multiple sports in is currently the world record holder for the American Bulldog in competitive dock jumping. 

We do quite a bit of imprinting with our puppies to ensure the reach their fullest potential.  You can read more here: The Super Puppy Program
If you are interested in a puppy

from this breeding

and we can give you more information.

While here the puppies get to listen to an eclectic CD which includes the sound of children laughing and playing, babies crying, vacuum cleaners, dogs barking, cats meowing, cars, gunshots, thunderstorms, and barnyard animals.  I know our neighbors must think we are crazy with all these strange noises coming from our house!  The puppies are exposed to many different people including lots of kids and toddlers.  We always introduce them to different ground surfaces including cement, grass, tile, carpet, plastic and wood. 

Our puppies are $1000 which will include:

Used tug toy (has the litter's scent on it)

Used blanket (has the mother's scent on it)

Photo CD with all your puppy's pics on it

Binder with all your puppy's information

"After you Get Your Puppy" by Dr. Ian Dunbar

and lifetime support for you and your puppy!

Interest List:

Males:





         Females:





Lisa M.






   Victory P. 
Micheal O






Norcal's AB
This is a previous Norcal litter on their first visit to a new location.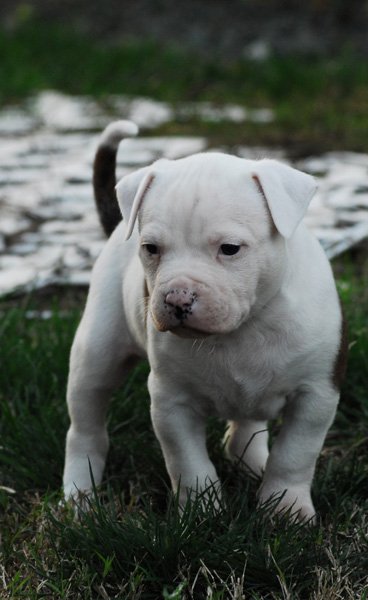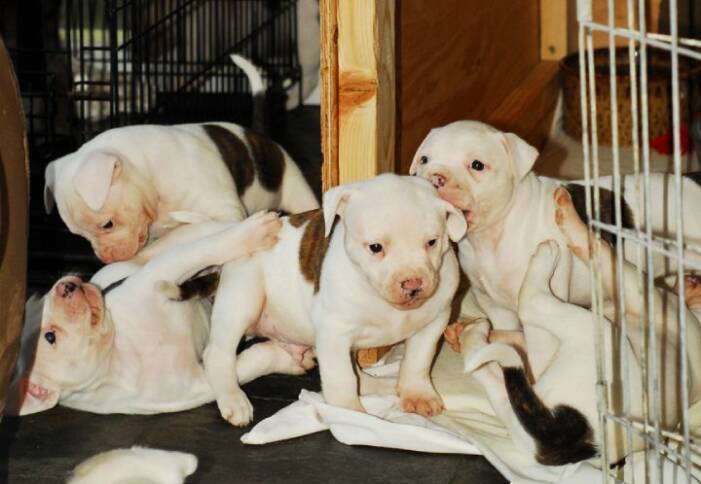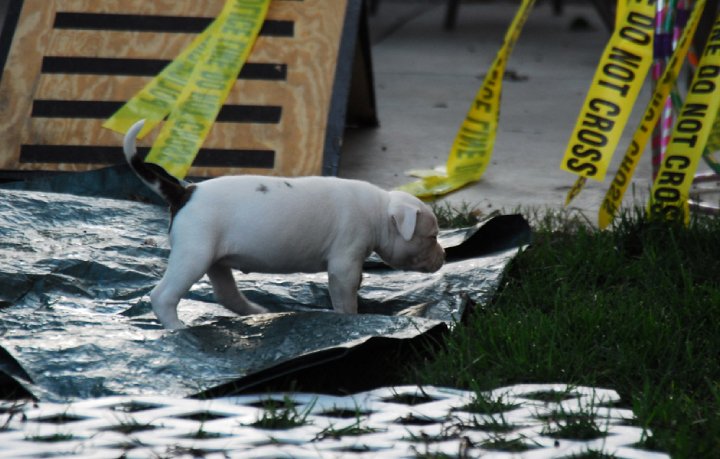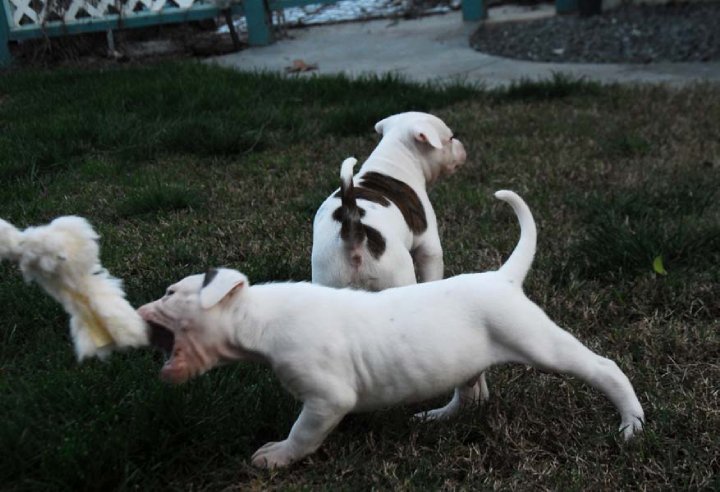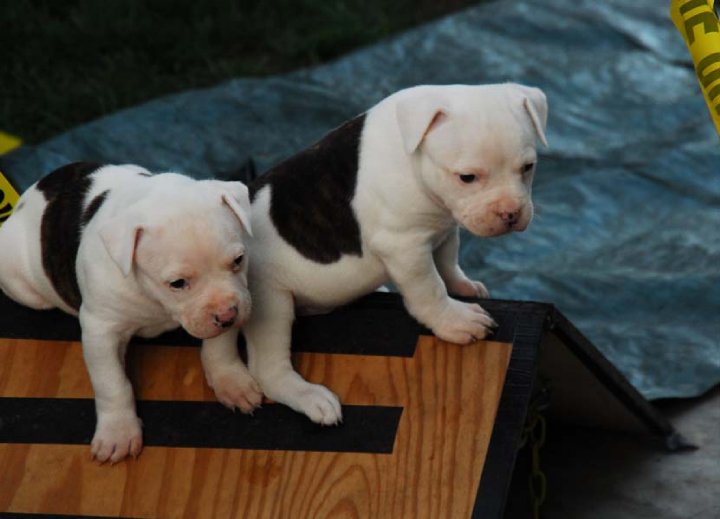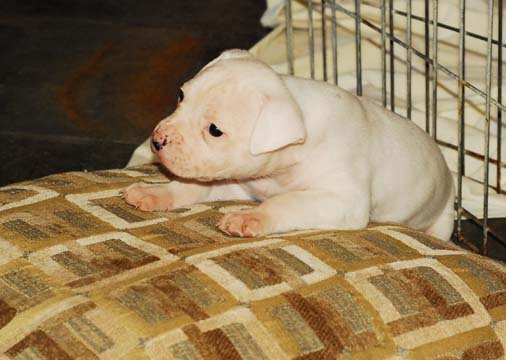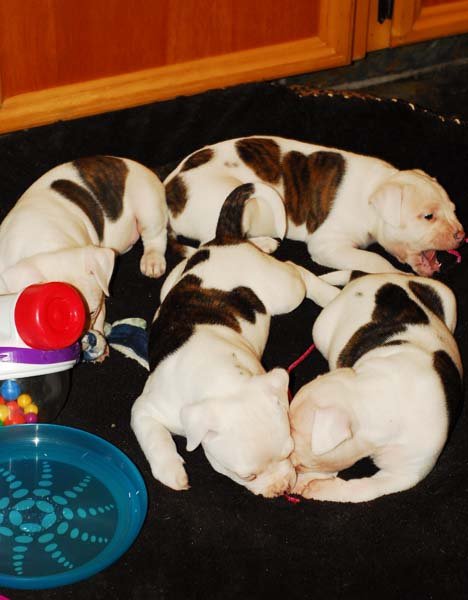 Some of the training we do with our puppies, this is from a previous litter